Portrait photography is all about capturing life at the heart of the moment. As the second installment of our Master the Art of Aerial Photography series, this article will cover six simple tips to make your drone portraits unforgettable.
Drone Portrait Tips for PEOPLE
1. Pose | Exaggerate Movements
The simplest and most striking drone portraits are taken from above an exciting scene. Have your subjects lie on the ground and create interesting poses.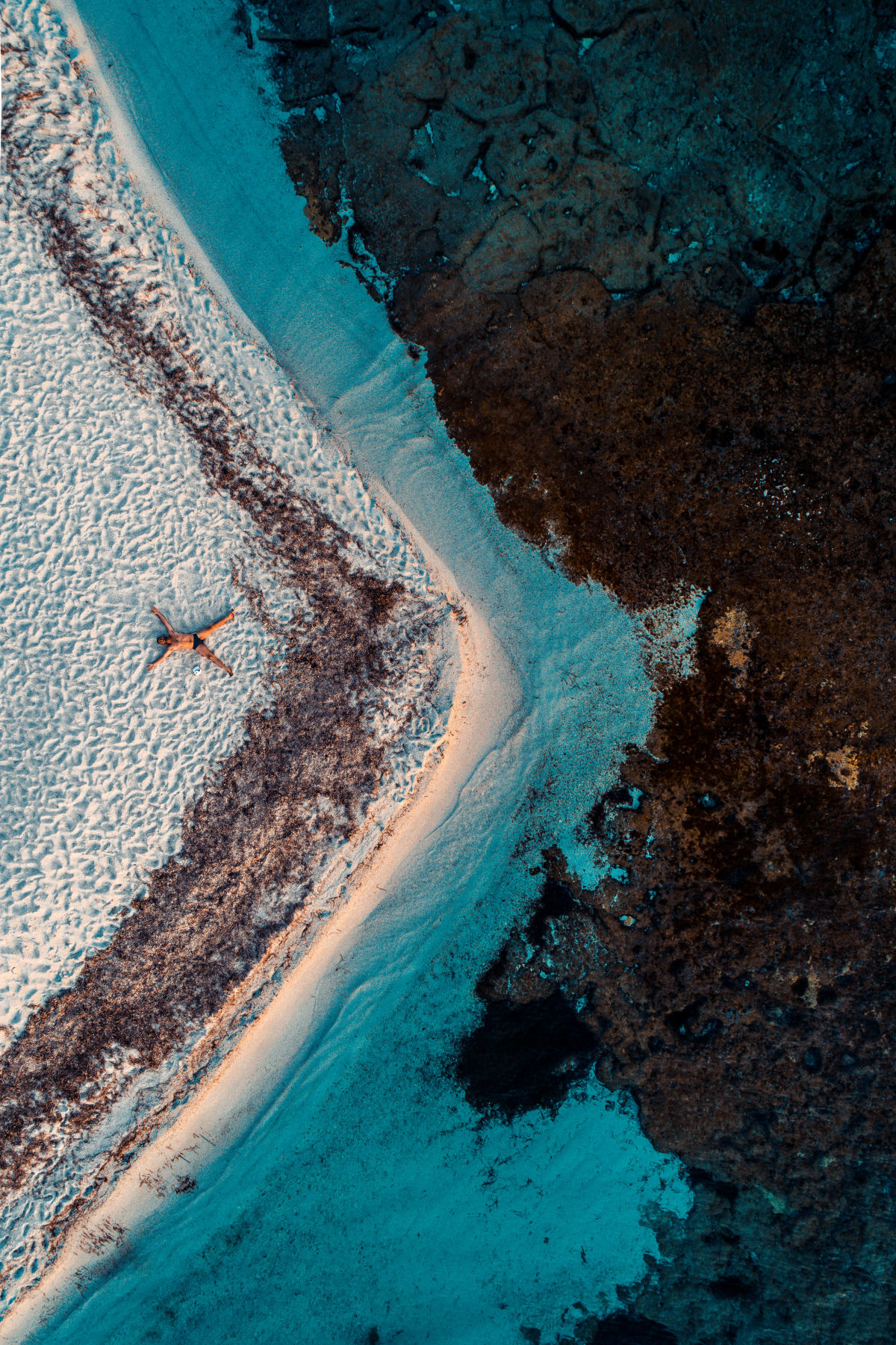 Selfie!! © Andrea Marongiu | Equipment: Phantom 4 Pro
This photo employs the diagonals composition technique and utilizes contrasting colors to make the image more vibrant.
2. Environment | Match the Surroundings
In addition to contrasting colors and themes, you can also enhance your portrait pictures by matching attire with the environment you plan to shoot in.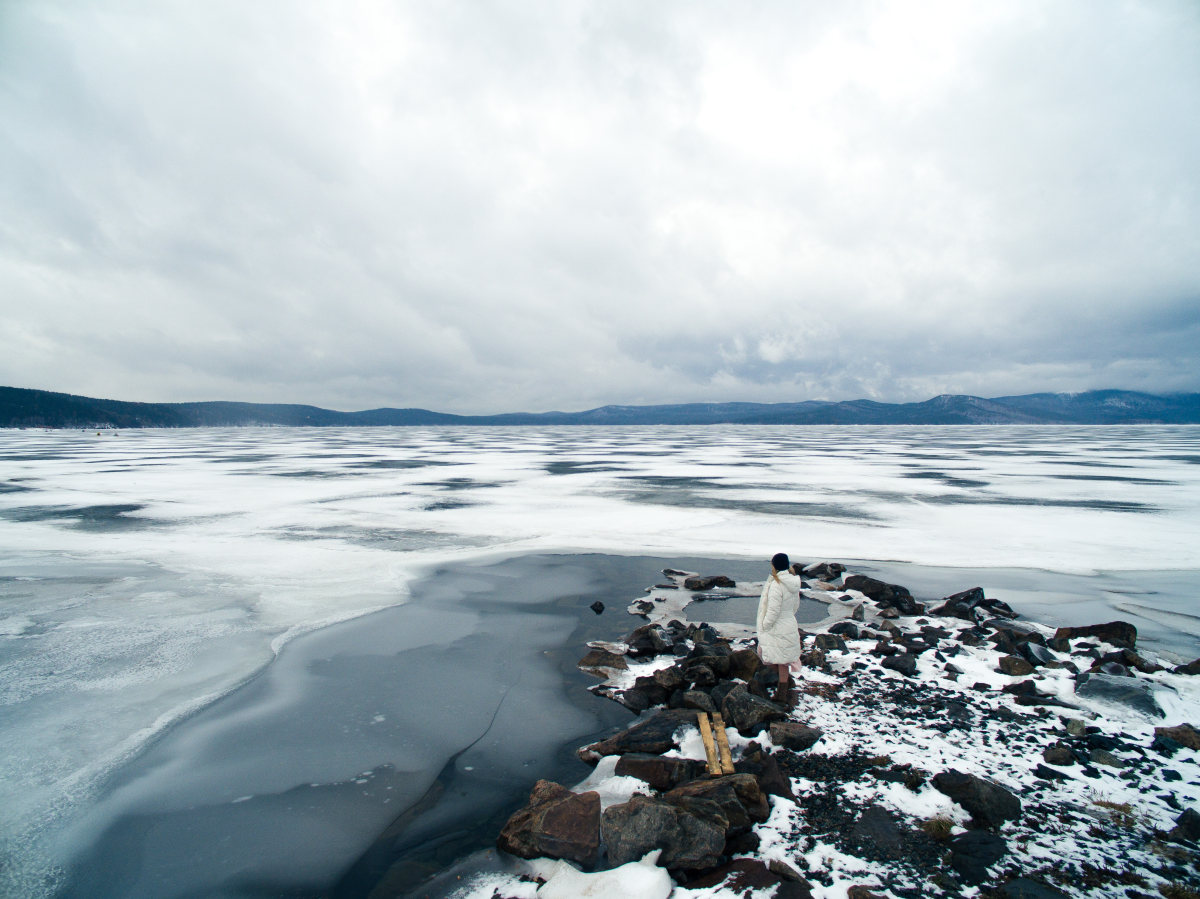 Calm © Maksim Tarasov | Equipment: Phantom 4
In this photo, the subject in white is immersed in the snowy background, amplifying the cold and lonely motif.
3. Order | Use Structured Backgrounds
Another way to create a striking portrait is to create a sense of order in your shot. Choose a background with well-defined structures, such as a basketball court.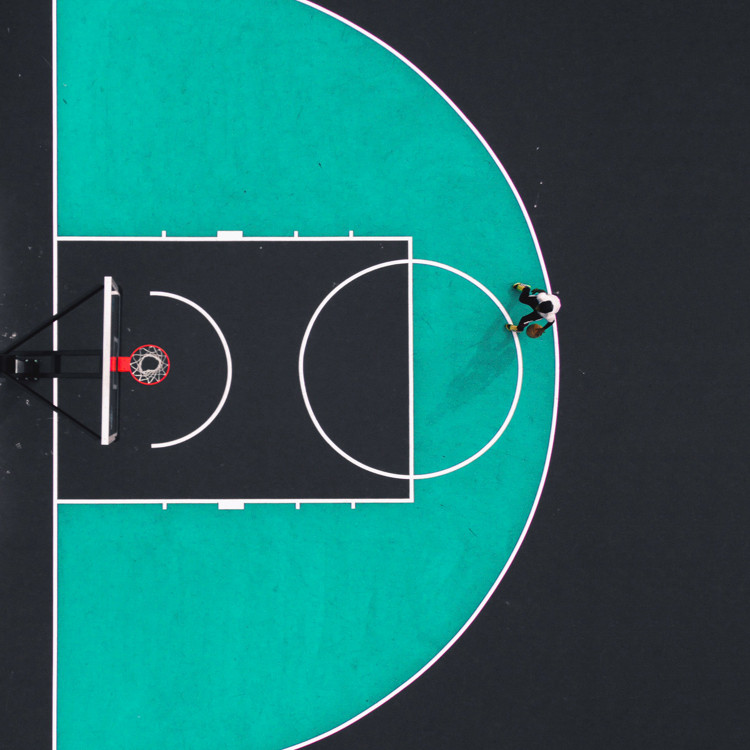 Ballin © Petra Leary | Equipment: Phantom 3 Pro
The symmetry and shapes emphasize the movement of the subject.
4. Props | Become the Protagonist
Use props to liven up the scene, tell a story, and immerse your subjects into the shot.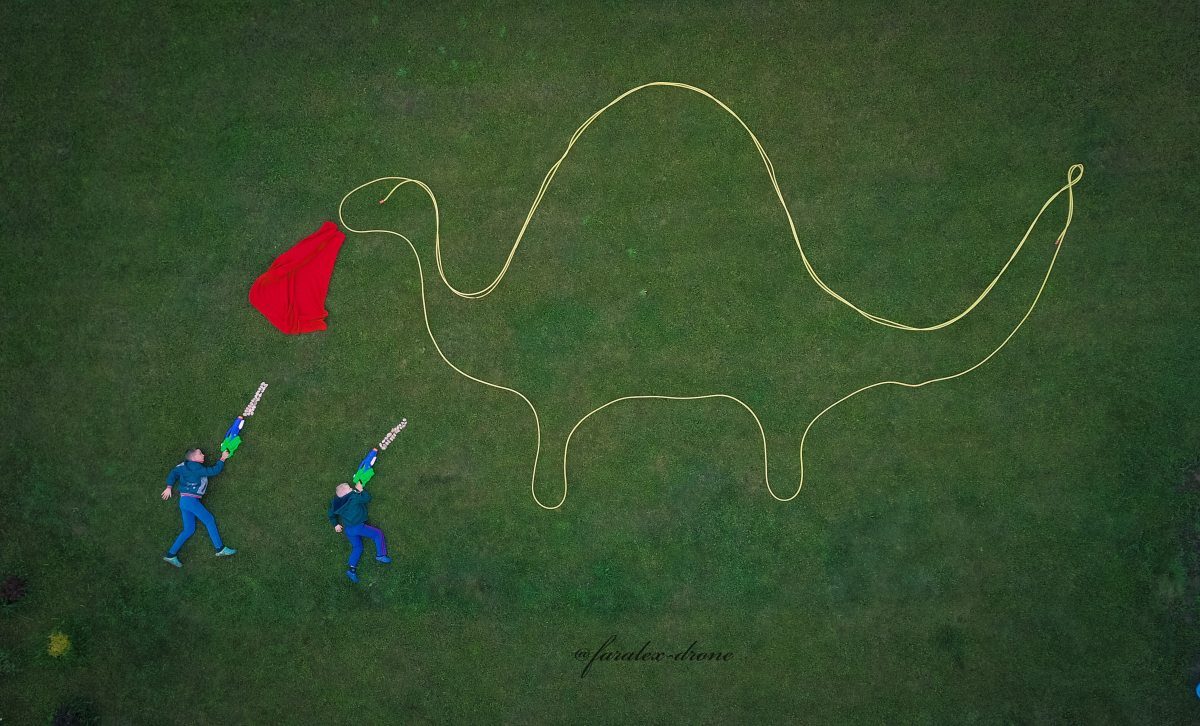 Angry Dragon © Petra Leary | Equipment: Mavic Pro
From water guns to a piece of rope, your choice of props is only limited by your imagination.
5. Light | Shoot Against the Light
Use natural backlighting to create a dreamlike silhouette. Backlighting emphasizes the subjects and makes them stand out from the background.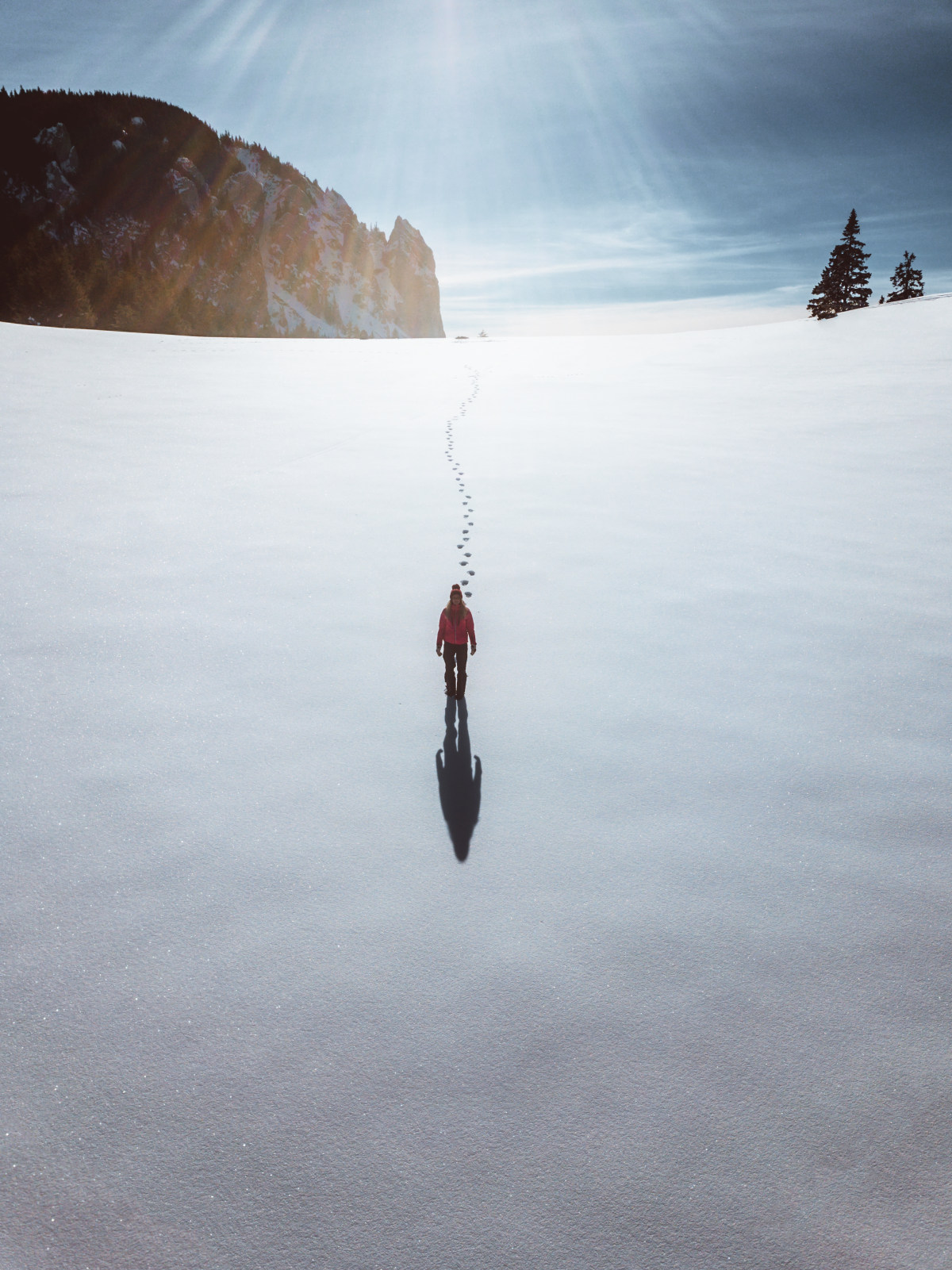 Shadow © Szabo Ervin-Edward | Equipment: Mavic Pro
This image combines the isolation composition technique and a simple background to make the shot more dramatic.
6. Emotions | Find New Perspectives
While it may be difficult to display facial details in drone portraits, you can still express different emotions from interesting new perspectives. By shooting from the subject's perspective, you can share their experience with the audience.
云上拉萨 © 李珩 13811278527  | Equipment: Mavic Air
In this photo, the subject's face is not shown, but viewers can feel his sense of awe and wonder, making this portrait more powerful.
Aerial Photography Drone Portrait Tips
Drones have taken the field of aerial photography and ventured into the realm of art. They are not only excellent for landscape photography but are also perfect for shooting portraits with new perspectives. Use these six drone portrait tips to capture the unique personality of your subjects, and turn your portrait shots into memorable masterpieces.
You Might Also Like:
Master the Art of Aerial Photography: 6 Composition Techniques
Breathtaking Drone Wedding Photography: 2019
8 Crucial Things to Know Before Buying a Drone For Photography